Landscapes and Architecture
Landscapes
I have painted a variety of landscape paintings, in watercolour, pastel pencil, pen and ink and acrylic. Prices for a commissioned painting start from £100. Here are a selection :
"Winter Moon over the Campsies" - The Campsie Hills near Glasgow on a snowy winters evening.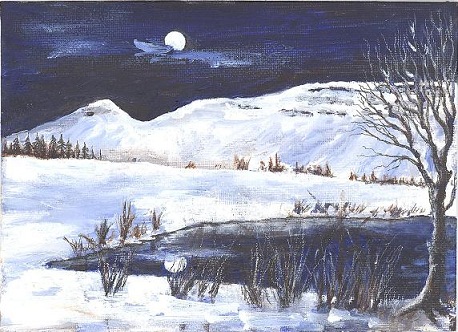 An acrylic painting of the view from Gorten Sands at Arisaig on the scenic West Coast of Scotland.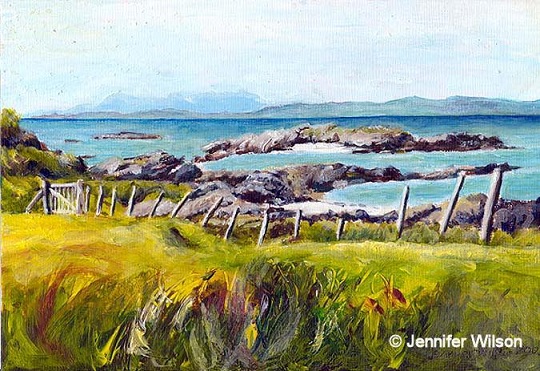 The Dupplin Cross - a watercolour of an ancient Pictish or Celtic Cross from Dupplin in Perthsire, Scotland.
A view from Camusdarach beach at Arisaig on the West Coast of Scotland out to the islands of Eigg and Rhum.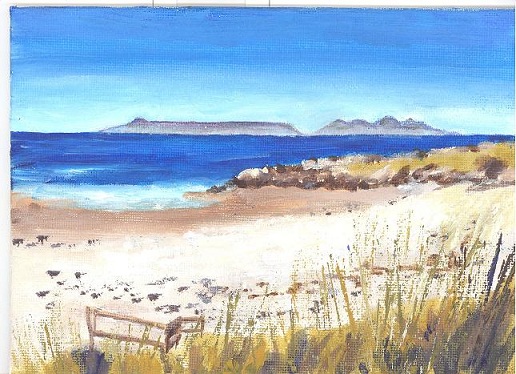 A pastel shaded watercolour of Loch Lomond, painted as a commission.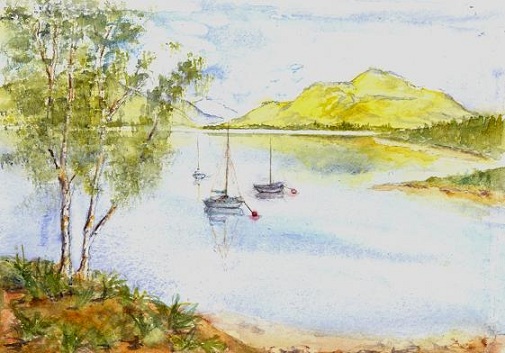 Contact Us
You can contact me by telephone at 0141 956 4358
or by email :